Il bello delle storie è che si possono raccontare …
La nostra non è soltanto una storia, ma una piccola favola…
Le favole sono un po' segrete, come le ricette, hanno ingredienti che solo l'esperienza e la tradizione possono svelare…
Passion and tradition
Le nostre prime radici risalgono a molti anni fa, in cui il nonno Gino Fontanelli scopre l'affascinante mondo delle api e tutto ciò che questo incantevole lavoro può offrire. Il figlio Franco Fontanelli, ben presto decide di seguire le orme del padre, diventando velocemente un abile ed expert beekeeper, ma non solo… Franco, che ama molto il suo lavoro come apicoltore, ha sempre avuto una spiccata passione e intuizione commerciale, così decide di allargare il mercato ed aprire una propria Ditta Individuale chiamandola APICOLTURA FRANCO FONTANELLI, e insieme al miele, pappa reale, propoli e polline di propria produzione, pensa bene di creare una linea cosmetica ed una di integratori alimentari a base di questi preziosi doni dell'alveare also using precious medicinal plants, oils, butters and all-natural ingredients. Per anni Franco ha studiato ogni singola formula, una ad una, per offrire preparati fito-erboristici di alta qualità.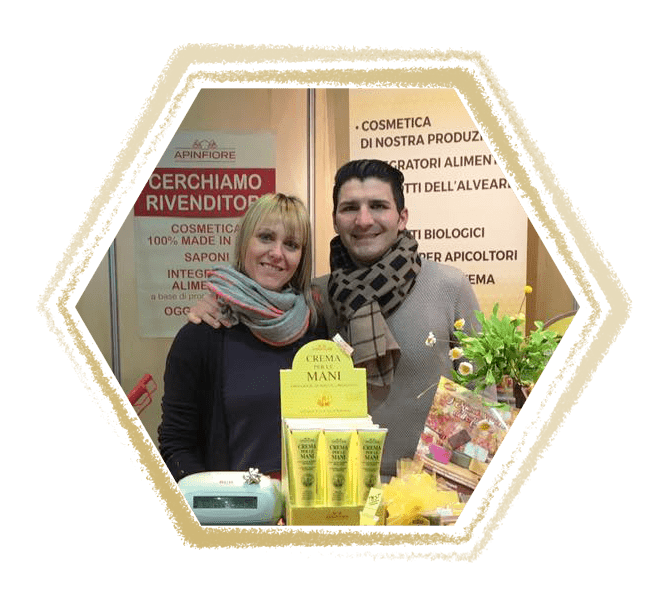 Nel 2012 entrano la figlia Azzurra e suo marito Luca, mentre nel 2018 entra il figlio Raffaele, ricoprendo fin da subito ruoli cruciali nell'azienda
di famiglia. Le funzioni principali di Luca, Azzurra e Raffaele sono quelle di rinnovare l'immagine dell'azienda, per permettere di stare al passo delle richieste di mercato, allargare lo sviluppo e diffondere il marchio, pur mantenendo in auge il prezioso ed accurato impegno ereditato dal padre Franco.

Oggi l'azienda si chiama APINFIORE: ogni nostro prodotto nasce da un'ispirazione e con grande vocazione we like that anyone who buys one of our products takes home a piece of us.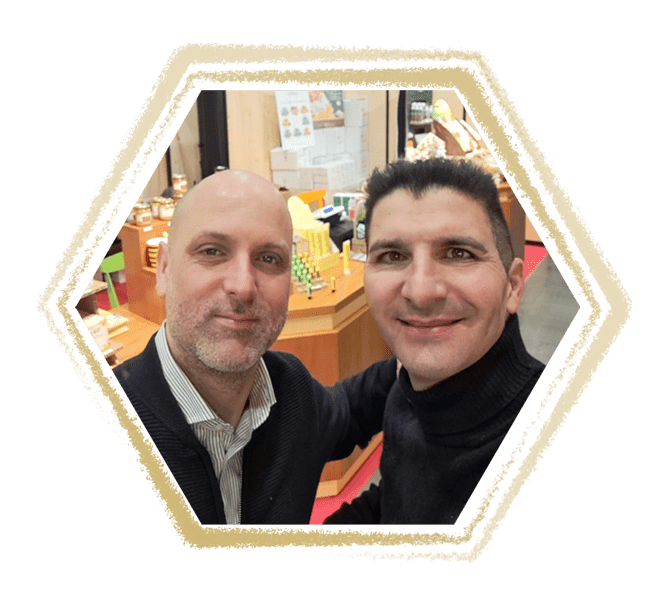 Dalla Natura con dolcezza: "la cura del Miele". Dall'alveare direttamente nelle tue mani per il tuo Benessere e la tua Bellezza. La conoscenza ultra trentennale per l'apicoltura della famiglia Fontanelli e dalla passione per la natura e l'innovazione, realizziamo interamente in Italia e in maniera artigianale, straordinari prodotti, per api-cosmesi e integrazione alimentare a base di prodotti naturali. Inoltre Apinfiore vende al dettaglio e all'ingrosso polline, pappa reale, propoli e tutto ciò che l'incantevole mondo apistico ci regala. Dal più dolce dei nettari solo il meglio, per la cura e il benessere dell'organismo."